Stepnote har det största urvalet av notblad för klassisk musik i Sverige - för alla instrument och för alla nivåer.
I januari och februari har vi ett antal nya titlar på hyllorna från olika av de klassiska förlagen.
Nedan samlar vi några av titlarna, som är både för solo och för band.
Se för övrigt alla noter för klassisk musik här
Piano Playbook: Classical Favorites
The Piano Playbook: Classical Favorites är en samling av 62 tidlösa klassiska storheter i fantastiska nya arrangemang för solopiano. Från den tidiga musiken av J.S. Bach till Philip Glass samtida verk, dessa är några av de största klassiska verk som någonsin komponerats. Inom den här samlingen hittar du några av de mest kända styckena i musikhistorien, allt från Tjajkovskijs ouvertyr från 1812 till den universellt älskade pianokonserten nr 2 av Sergei Rachmaninoff. Alla plagg som ingår i den här kollektionen har valts ut på ett sakkunnigt sätt för att spegla en mängd olika stämningar och en mångfald av stilar.
Pris per stk.:
296,00 sek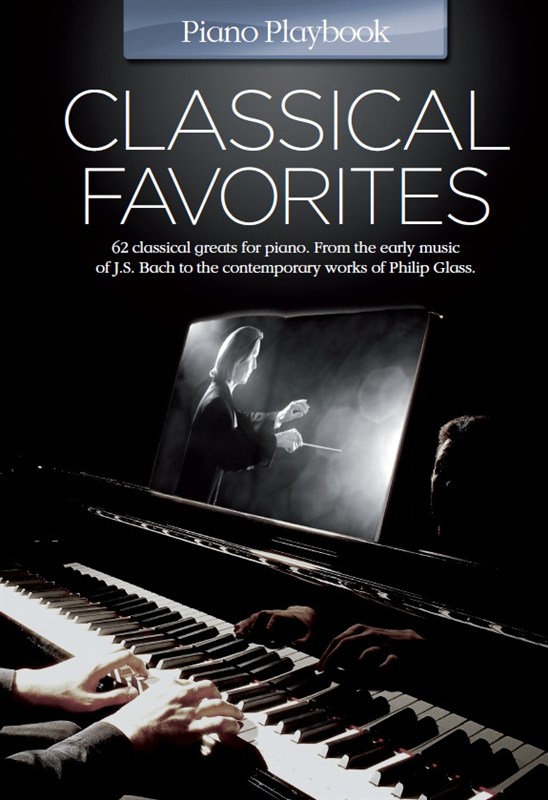 Impresario
Impresario is a solemn concert march by Otto M. Schwarz, equally suitable as a work to open a concert or indeed as a finale. The main theme of the first section is processed in different harmonic and rhythmic variations and finally leads to a trio with numerous technical refinements and a catchy melody. This somewhat out-of-the-ordinary concert march in Otto M. Schwarz' well-known style ends with a frenzied finale.
Pris per stk.:
285 sek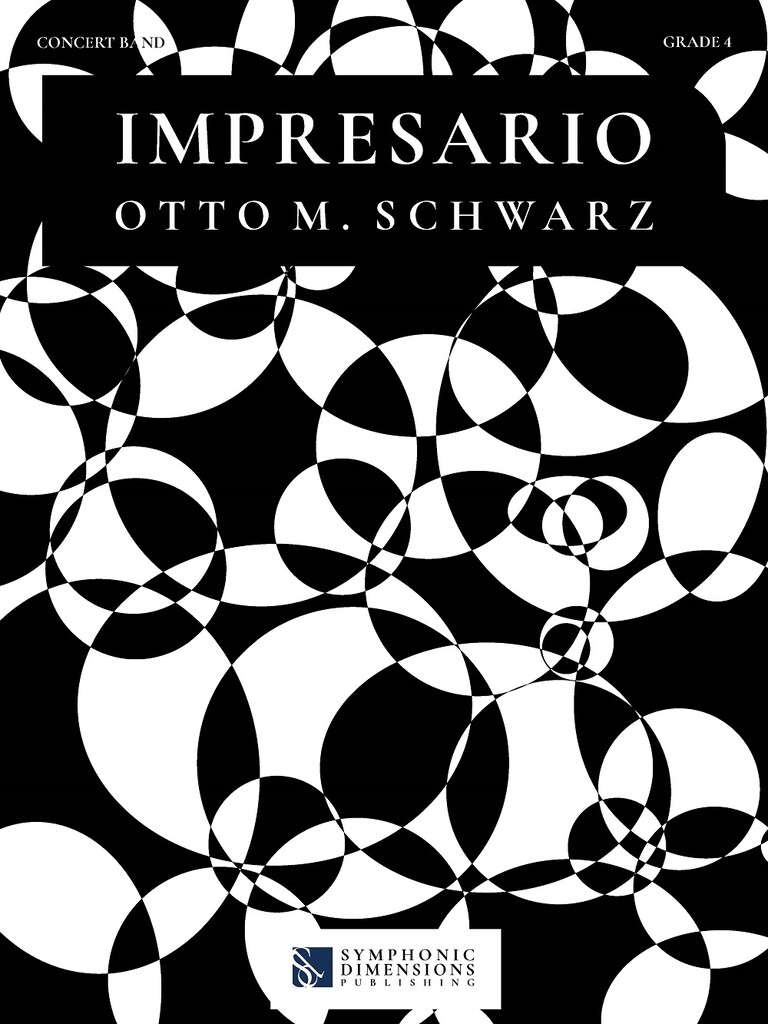 Castor et Pollux
Amongst Rameau's stage works which have come down to us in two main versions, such as "Dardanus" (1739, 1744), "Platée" (1745, 1749) and "Zoroastre" (1749, 1756), none fell into oblivion for as long a period as "Castor et Pollux". After the work had been premiered in 1737, not until 1754 did Rameau decide to revise it. He asked his librettist "Gentil-Bernard" to add an act to the tragedy and to give more weight to the brotherly friendship between Castor and Pollux.
Pris per stk.:
684,00 SEK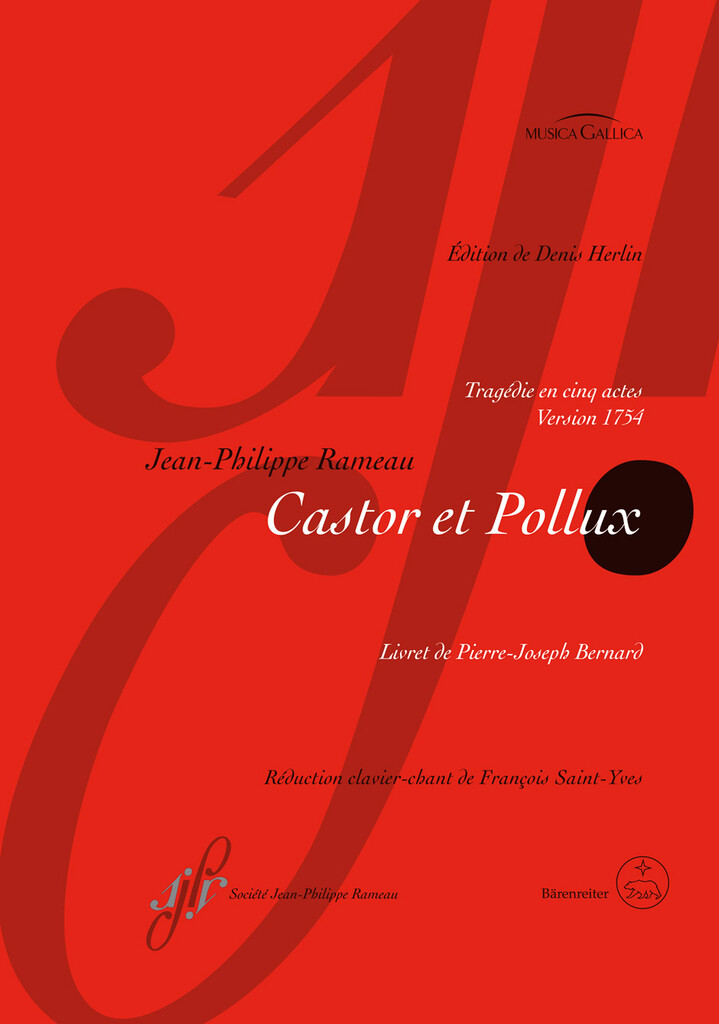 Spirit of Time
Zeitgeist; transformations; a departure for new shores… these are buzzwords we often encounter nowadays. Above all in this digital age, it is essential that we face changes positively and that we make the very best of them. "Music is emotion!" Otto M. Schwarz begins many of his lectures with this phrase, and this is exactly what we feel in this new concert work. Rapid, and full of energy, is the leap into a new chapter—wonderful opportunities are waiting to be discovered in uncharted lands. But change is not only loud and momentous.
Pris per stk.:
458,00 SEK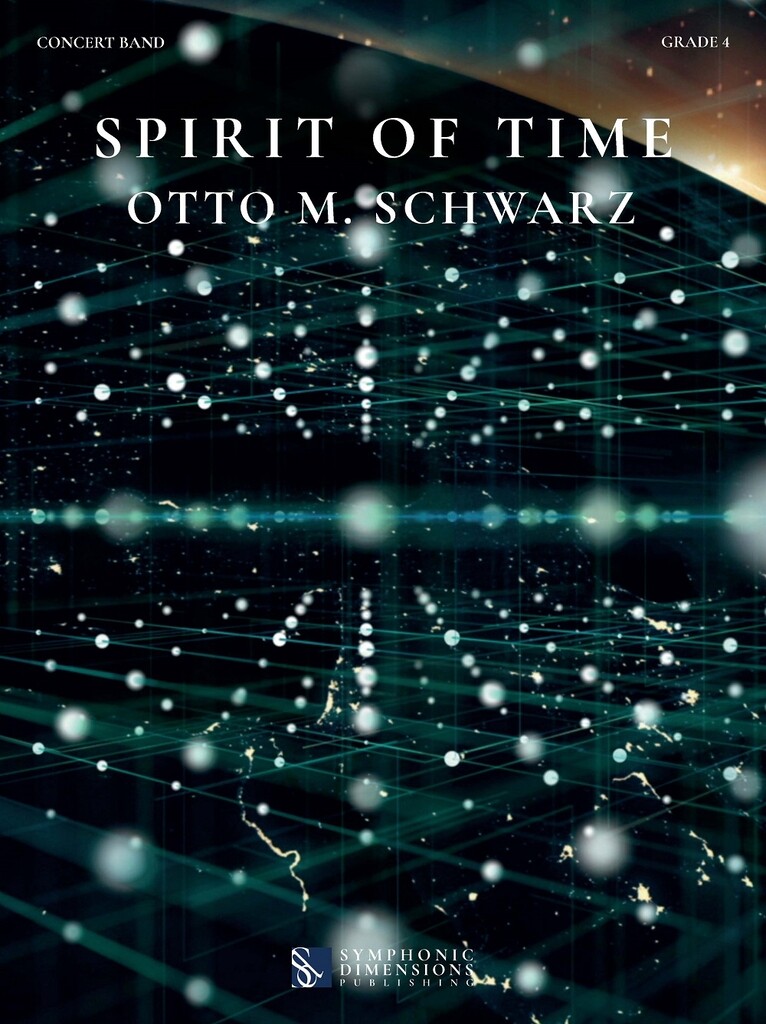 Four Last Songs
for SATB and piano or orchestra Jonathan Wikeley's choral arrangement of Vaughan Williams's Four Last Songs offers a new way to engage with these beautiful late works. The first and last songs are accompanied with the middle two unaccompanied. The original settings are available in the first volume of Collected Songs by Vaughan Williams.
Pris per stk.:
192,00 DKK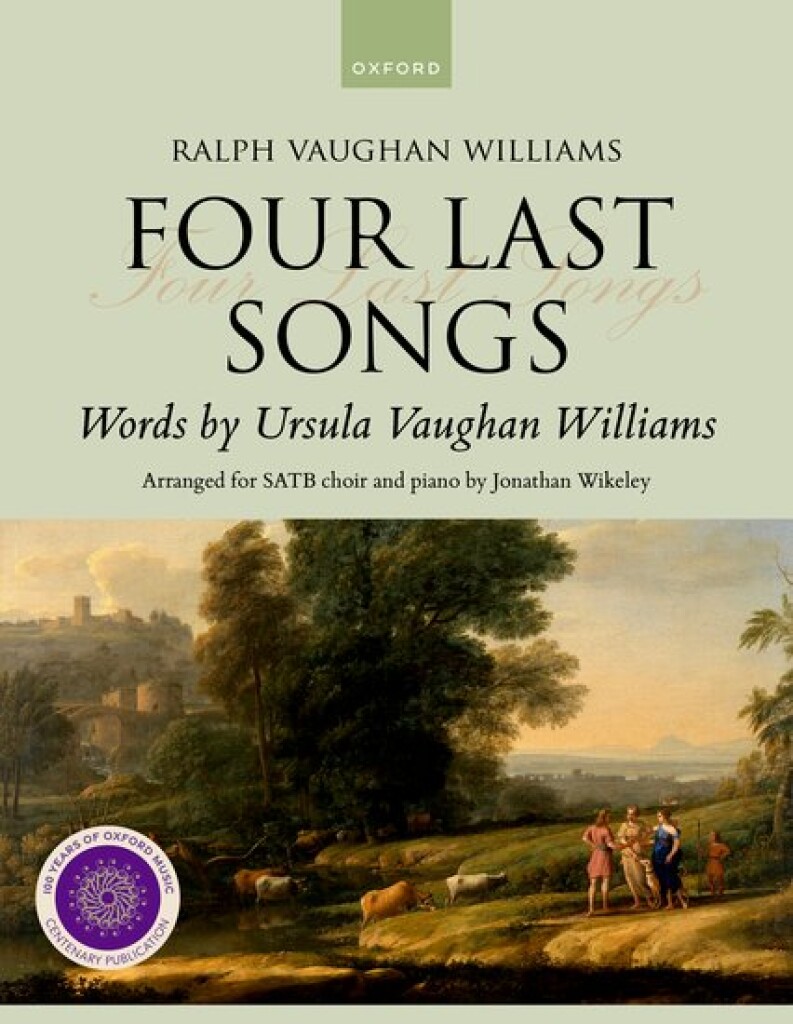 Song of the Fates : Op. 89
The Three Fates, or Parcae, were the goddesses of fate in Greek-Roman mythology, and sang on themes of curse and fate. The Parzenlied in Goethe's verse drama "Iphigenie auf Tauris" is concerned with these themes and became the model for Johannes Brahms's setting. His Gesang der Parzen (Song of the Fates) op. 89 describes in thrilling, eruptive sounds the fight to overcome the mythical curse through the purity of truthful, noble actions and the power of hope.With a duration of around 12 minutes, the work can be combined with Brahms's "German Requiem" in concert.
Pris per stk.:
203,00 SEK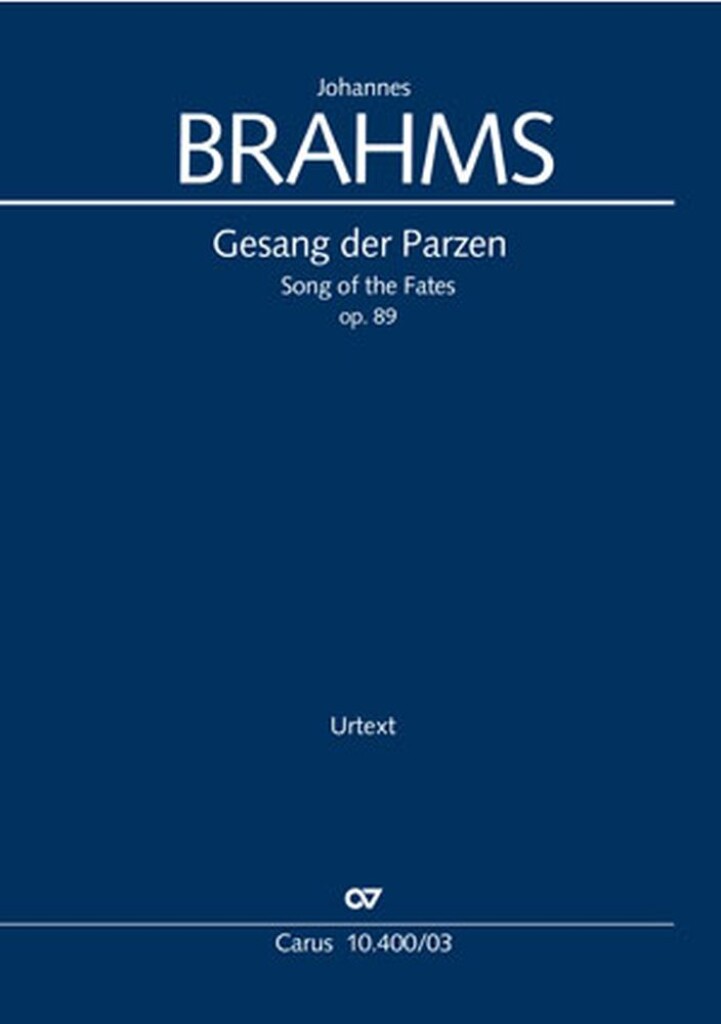 Earth and Sky : (4 Players)
Earth and Sky was commissioned by the BBC for the Proms 2000 season. In keeping with the millennial theme, a work presenting a vision of the future was requested. Trying to be helpful, the BBC provided me with the predictions of various pundits, but their ideas seemed dizzyingly contradictory. Then the simple thought struck me that however varied and complex the answers, the big questions will always remain the same.
Pris per stk.:
572,00 DKK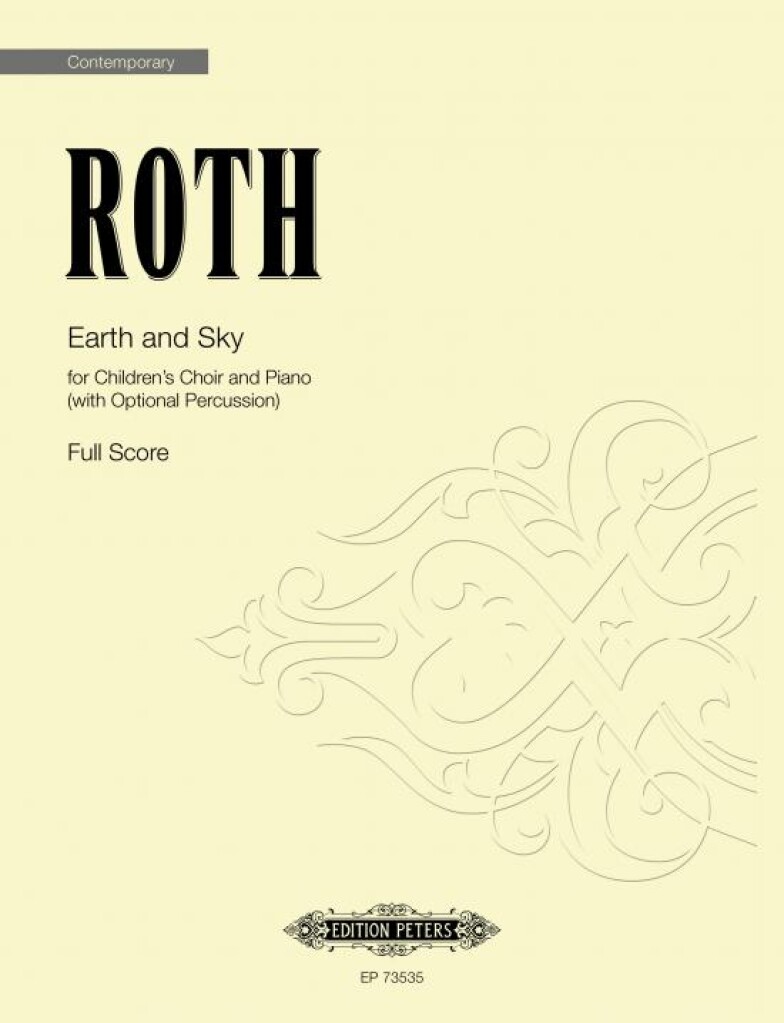 Bang!
This popular hit by the band of brothers, AJR, offers a unique and hypnotic medium rock feel. With a well crafted melody and distinctive style, this adapts beautifully for marching band.
Pris per stk.:
907,00 SEK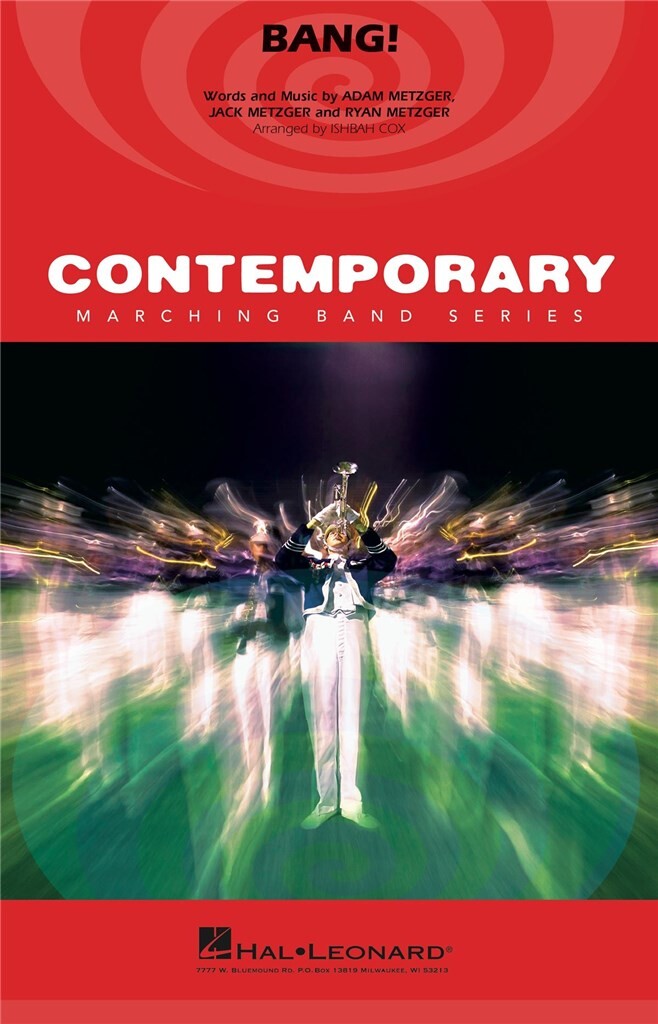 Concerto For Harpsichord No.5 In F Minor : for Harpsichord and Strings
In early 1729 Bach became director of the so-called 'Scottish Collegium Musician' a music organization of students and local citizens. The remarkable results of this undertaking are the concertos for harpsichord. Today it isalmost certain that practically all of these concertos were transcribed from concertos for melody instruments (mostly violin or oboe).
Pris per stk.:
284,00 SEK